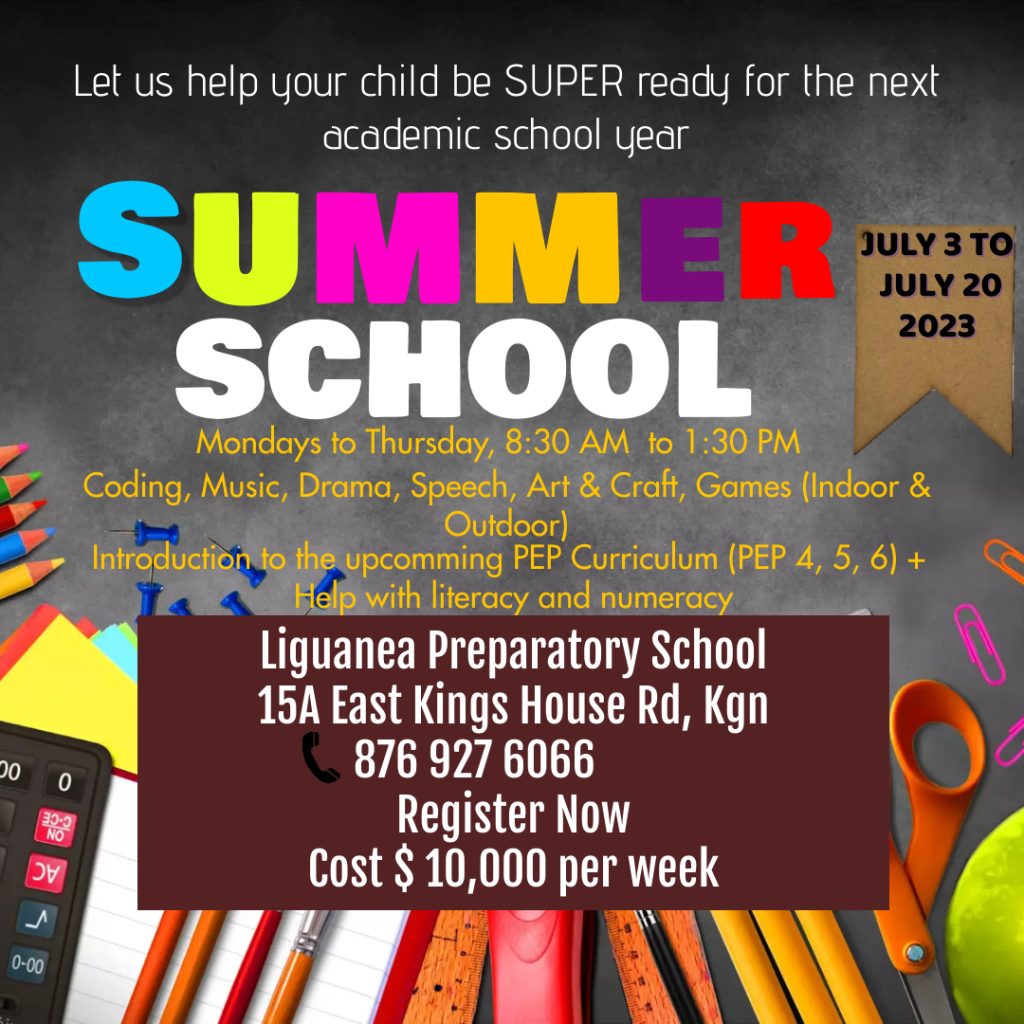 Liguanea Preparatory School - Jamaica
THE LIGUANEA PREPARATORY SCHOOL IS WILLING TO ACCEPT JAMAICAN CHILDREN (AGES 3 – 11) WHO ARE RETURNING HOME DUE TO THE SITUATIONS BEING EXPERIENCED IN HURRICANE RAVAGED CARIBBEAN STATES.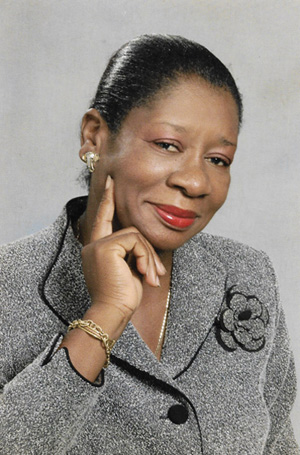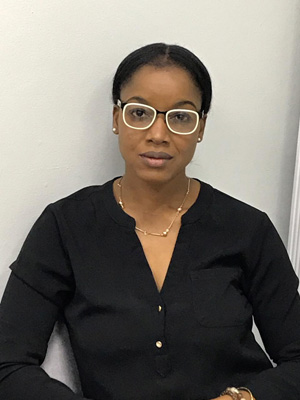 Mrs. Simmonds, Home-School Association, President
Dear Parents/Guardians:
The Liguanea Preparatory School team wishes to thank you all for allowing us the opportunity to guide your child academically and socially over the last academic year.
We have an excellent learning environment with a great mixture of professionals that are appropriately trained.
This is the time of year when we do our evaluations and make the necessary adjustments if necessary.
I ask that you take a critical look at your child's Academic Report and give us your feedback especially in terms of expectations vs. results.
Our GSAT Students performed extremely well and we are proud of them. Most of them have been placed in High Schools of their choice.
The students who will be moving on are going with our blessings. The academic and social foundation that you received from the Liguanea Preparatory School cannot be matched, so if you are going on to high school, migrating or have decided to transfer to another school we wish you all well.
To the students who will be returning or joining the Liguanea Prep. family for the first time, we will continue doing our best to ensure that you receive the best academic experience any preparatory school can offer.
You would have done your own search and evaluations on other preparatory schools and we have done the same. You would have found that we offer the best product within our price range and above.
Returning students, please ensure that you collect your reports, purchase the books soon and pay your school fees early. To the new students, please complete and sign all the documents in your acceptance package, pay your school fees as instructed and be present at orientation on Tuesday, 5th September, 2017 at 8:00am.
Most of you are great parents and we thank you for your support.
Have a great summer and ensure that your children do more reading.
May you all continue to be blessed.
Regards
P. Francis McGregor
Dr. Paulette Francis-McGregor, JP
Principal
July 2017
We are looking forward to welcoming new and returning students to Liguanea Preparatory School and anticipate that the Academic Year 2015/2016 will indeed be meaningful and rewarding for all parties. Please make note of the following:
OFFICE HOURS
The Administrative Office will be close for the Summer Holidays from Friday, 24th July, 2015 to Friday, 21st August, 2015. We will reopen on Monday, 24thAugust, 2015.
You may contact us through email at [email protected] or Dr. Paulette Francis-McGregor at 990-1942 or Miss Judith South at 385-4802.
DEADLINE FOR DOCUMENTS
Parents/Guardians are being asked to submit all outstanding documents (immunization cards, birth certificates, passport size photographs, health certificates and the last two school reports – if applicable) by Monday, 24th August, 2015.
SCHOOL FEES
Please be advised that the school fee for the academic year 2015-2016 is Sixty Thousand Dollars ($60,000.00) per term.
Payments by cash should be made to the National Commercial Bank, Matilda's Corner Branch. All fees for returning students must be paid by Friday, 28th August, 2015. Kindly take in the school's copy of the payment voucher to the Office by Monday, 31st August, 2015.
Payment for new students must be made by Thursday, 23rd July, 2015.
ORIENTATION FOR NEW STUDENTS
All new students accompanied by their parents/guardians are being invited to Orientation on Tuesday, 8th September, 2015 from 8:00 a.m. until 10:00 a.m. Students should be dressed in full school uniform.
NEW SCHOOL TERM
The Christmas Term begins on Wednesday, 9th September, 2015 for new and returning students.
TEACHERS WORKSHOP
There will be a Staff Workshops on Wednesday, 26th August, 2015 and Thursday 27th August, 2015 commencing from 9:00 a.m. to 1:00 p.m.
Extra curricular Activities
Music: Instruments in the fundamentals of music; School Choir; Percussion Band
Indoor and Outdoor Projects
Clubs: Chess; Cub Scouts;Builder's Club; Brownies; Dancing; Swimming (Children are shuttled to the Y.M.C.A)
Sports: Cricket; Track & Field; Football; Mini Lawn Tennis

The school participates in all sporting activities organized by the Jamaica Independent Schools Association.